Evergreen Outdoor Center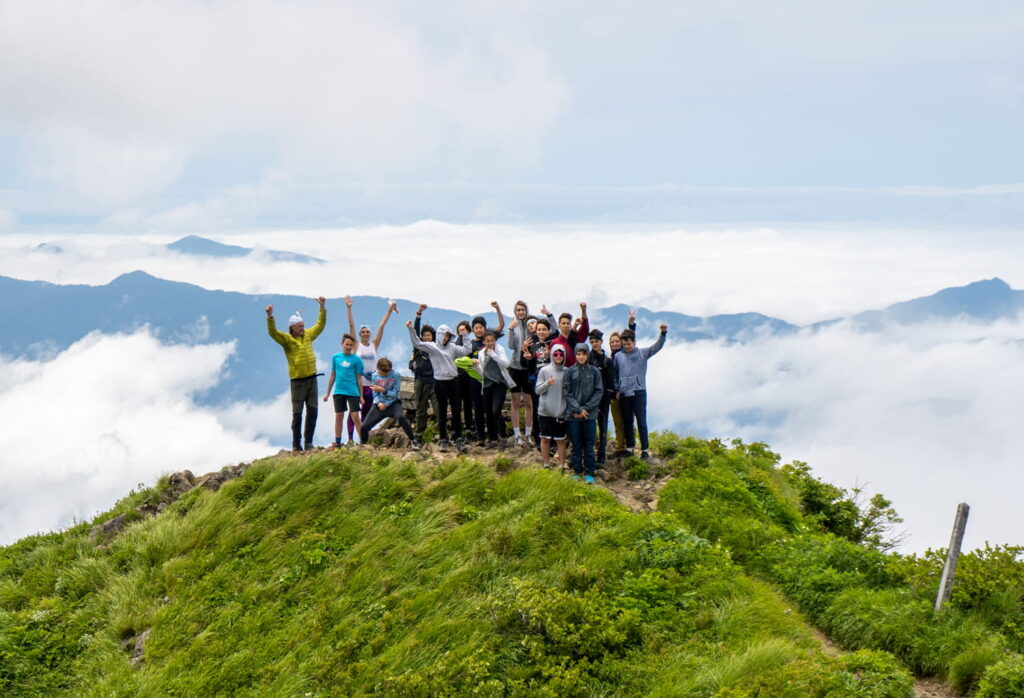 私たちについて
Evergreen Outdoor Center is a long-established, professional outdoor adventure company situated in the Northern Azumino area of the Japanese Northern Alps that provides outdoor experiential education programs for international schools, corporations, families and individuals within Japan and from abroad. It is our hope and vision that, through the programs that we at Evergreen Outdoor Center provide, each guest will return home with a new found love and respect for the natural world and the unique mountain culture of Northern Azumino communities that they visit during our safe and expert guidance.
With programs that run year-round, we aim to incorporate a sense of respect and stewardship for our natural surroundings as well as the mountain communities that we visit along our journey, as they are not only a great place to discover, but are home to a vast array of life including ourselves.
HP www.evergreen-hakuba.com
SNS https://www.instagram.com/evergreenoutdoors/
私たちのSDGsへの取り組み
SDGsに興味を持ったきっかけは?
The mission of Evergreen Outdoor Center is to allow for the growth and development of the human spirit through personal interaction with the natural environment, personal challenge and teamwork, and through always accommodating individual needs while maintaining a high standard of safety.
The three main pillars that support every action that Evergreen Outdoor Center takes are:
Ecological sustainability; in the programs that we provide for our guests and with in all administrative decisions.
Outdoor experiential education; to increase awareness in our own very unique potential as well as the unique natural ecosystems that we visit and recreate with in.
Cultural awareness and acceptance; of the communities that we work within and visit as well as the views and cultural robustness of our guests and employees.
We have been doing our part for the environment and the local community for 20 years and are still working towards greater conforms with the UN SDG's and responsible business action to allow for sustainable tourism, healthy rural lifestyle choices for those in our community and ethical investment within the Nagano region.
どのような取り組みをされている?
Green House Gas Emissions:
Evergreen is dependent on snow and snow melt for destination adventure tourism and dedicated to reducing GHG.
Actions:
Evergreen switched electric power at all facilities to 100% renewables in 2018
Provide Carbon Offset capabilities to guests for their Carbon Footprint created though
travel to Hakuba and activities provided by Evergreen by 2022.
Change to all LED lighting by 2022.
Create ways within the Hakuba Valley to offset guest emissions for travel to Hakuba.
Change company vehicles to electric by 2030.
Change facilities from fossil fuel heating to electric, solar and local biomass furnaces by 2030.
Impact on Local Culture:
Respect Hakuba's robust culture and age-old traditions and allow this unique culture to thrive and support future generations.
Actions:
Reduce 'Demonstration Effect' caused by inbound tourism. (Loss of culture due to
outside influence.)
Better cultural education for visitors by June 2022
Support beneficial multi-cultural interaction and participation in local festivals and
community meetings, ongoing.
Evergreen has long been an active member of the community and has influenced a shift
in mindset and actions towards a more sustainable Hakuba.
Lake Aokiko and River Clean-up Days
Producing outdoor festivals and community events that always highlight sustainable
industry, vegan cooking, respect for the area.
Economic impacts:
Protect local lifestyle and livelihood.
Actions:
Increase staff wages in-line with inflation, profits and sustainability actions.
Protect local small business and in turn reduce GHG in supply chain by supporting local.
Affordable, amiable and energy efficient staff and guest accommodation.
Evergreen has been an economic driving force and leader in outdoor education and
Adventure / Eco-Tourism with in the Hakuba Valley for 20 years now.
Environmental Education and Awareness:
Long time advocate for sustainable choices through environmental and outdoor education.
Actions:
Teaching though experiential learning on outdoor tours and camps to all guests from
children to grandparents.
Providing SDG and Climate Change study programs and games for youth.
Teaching proper washing etiquette on camps to protect local freshwater sources.
Teaching recycling on camp programs.
Using eco-friendly cleaning products for tour gear and facilities
Food and Beverage:
It is the belief of the Administration of Evergreen Outdoor Center that what we eat and drink plays a huge part in the future sustainability of life on Earth as we know it.
Actions:
Director Dave Enright turns Vegan at the age of 16…over 30 years ago now.
Creation of Roots Cafe in 2008, a 100% Vegan cafe using locally sourced and organic
products as much as is possible.
The use of Rainforest Alliance, Fair Trade and Organic coffees, Teas, Juices, Beer and
Wine.
Providing Vegan and vegetarian as well as allergy and religious diet options on all
Children's camps, ski lessons, groups and for staff in staff accommodation.
Use of recycled paper cups and cellulose cups and lids instead of plastic. No Straws
実際に経験してみて学んだこと
I have learnt that people are generally interested in reducing their personal impact on the natural environment but are not sure how to do it or can not afford or do not have access to sustainable choices.
Children and Adults a like are split into three main groups; Those who are actively trying to make sustainable choices and feel that together they will overcome Environmental Degradation and Climate Change; Those who feel helpless and that small day to day actions will not change anything that the problems are too vast and greater than just refusing a plastic bag; Those who are indifferent and lazy to make any lifestyle changes to save the planet they live on.
今後取り組んでみたいこと
Written in above SDG actions Present and future.
I would like to push the local ski areas to use nano Hydro-electric power generated here in Hakuba or Micro-wind electric power to run lifts and facilities.
I would like to see Hakuba have Electric vehicle, bicycle and walk only areas around the ski fields.
I would like to see a plastic free Hakuba by 2030. We can do this by shifting to cellulose and plant based biodegradable packaging and banning single use plastics.
I would like to protect forest land and replant trees and hemp in the Hakuba Valley to allow for a carbon zero future.
伝えたいこと
Evergreen has spent the past 20 years and I have spent the past 30 years increasing awareness of the need for wild spaces and have felt that by introducing people to these spectacular natural areas that those I and Evergreen guides have introduced to the wild and natural spaces of the Japanese Northern Alps go home with a greater respect for nature and the need for biodiversity and that these guests of ours may return to their regular lives and start to make small changes that may have big influence on their families, friends, colleagues and communities and that these trips into nature may have acted as a catalyst for positive change and creation of new mind sets and sustainable business decisions.
ひとこと
Do what you can, when you can to reduce waste as every positive action reduces negitive effects.